Why SharpSoft® Cloud ERP Software?
SharpSoft® is an online cloud management system for medical waste, hazardous materials, recycling, GPS vehicle asset tracking, logistics and routing system that enables you to:
Take Control of Your Transport Business
SharpSoft® is a comprehensive online software tool that serves as a cloud enterprise resource system that includes customer resource management, maps integration for routes, invoice and product management, along with document and form storage. You can effectively oversee all of your medical waste transport business operations all in one place, anytime, anywhere.
Automate Routes with Full Maps Integration
One of the defining benefits of SharpSoft® medical waste software is the automated route generation with full maps integration. Routes are efficiently generated by geographic location, calendar scheduling and repeat at specified frequency but they are also fully customizable. Create a route once and re-use it every day, every week, or every month there after the choice is yours.
Empower Your Drivers For Success
Your business isn't confined to four walls. Why should the people that impact your business be? SharpSoft® goes wherever your people go. Drivers can easily navigate their way along the route, service generators, get applicable signatures and generate required documents all on any transportable device. You can locate your drivers in real time and set up SMS messaging.
Manage Your Resources, Users, Docs & More!
Our medical waste software incorporates a customer resource management system that encompasses leads, clients, users, invoicing, form generation, document storage and more. We are looking for partners that want to grow and unlock their business potential. SharpSoft® enables you to drive growth, manage costs, and be productive. Take a test drive today.
Medical Waste Software Solid Waste Hazardous Waste Recycling Management Vehicle Asset Tracking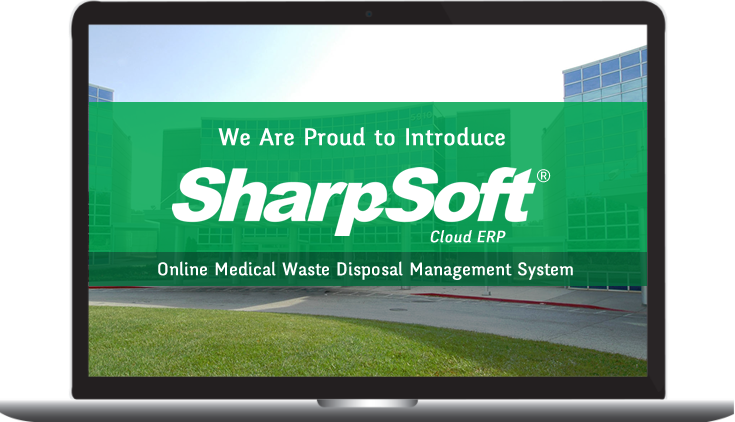 Check Out Our Video Introduction
We would love to show you what makes SharpSoft® an ideal cloud business management solution for medical waste disposal and transport businesses that are looking for a better way to work, a better way to take control of their business, a better way to play to their strengths and a better way to empower their people.

Listen and watch as our development team gives an overview of the features and benefits of the SharpSoft® system. They take you through our exclusive software tools and demonstrate the specific items that are most useful and innovative in the medical waste industry for you, your clients and your drivers.

Then we would like to invite you to try SharpSoft® for yourself with access to a live demonstration system, accessible from any device, anywhere in the world via your browser. Are you ready for your test drive?
Android Video Intro
Apple Video Intro Here
Solid Waste Software
Solid waste means any garbage, refuse, sludge from a wastewater treatment plant, water supply treatment plant, or air pollution control facility and other discarded materials including solid, liquid, semi-solid, or contained gaseous material, resulting from industrial, commercial, mining and agricultural operations.
Hazardous Waste Software
SharpSoft® is waste management software for hazardous waste generators, contractors and transfer stations to reduce costs, aid compliance all while provide powerful reporting. Hazmat T&T maintains a database of all waste recorded and can report on shipments, cost analysis, recycling, provide regulatory documentation and more. Integration with weighing scales captures actual weights of waste. Barcoding and mobile applications can be used to track waste and all waste movements while activities are recorded into an audit trail/history.
Logistics Management Software
SharpSoft provides logistics mobile applications for solid, hazardous, bio, toxic waste, recycling and service industries. Enjoy the most user friendly logistic, cradle-to-grave, asset-manifest compliance management software system.
Recycling Management Software
Recycling is an important facet of waste management. SharpSoft® has integrated recycling management solutions in its software technology. Required documents, client invoicing and driver management are all at any transporters fingertips anytime and anywhere. Waste recycling management has never been this easy before!
Vehicle Asset Tracking
The SharpSoft® patented, driver apps and back office suite secure and protect your company's most valuable data. Drivers choose products, waste streams and/or services with predetermined invoices and pricing models that you specify, protecting your company from data from loss and theft, while shielding other sensitive information such as confidential pricing from drivers or outside contractors, both in the field and in real-time.
Our Medical Waste Software Solutions Partners
Extending SharpSoft® to Unlock Your Business Potential
Get Pricing, Product Information or Ask Questions